An as yet unpublished United Nations report criticizes the US-supported Afghan government for torturing detained prisoners with beatings, sexual assault, and electric shock treatment. The report recommends NATO to suspend prisoner transfers to some detention facilities in Afghanistan.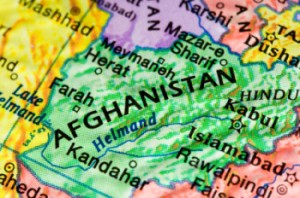 But top officials in the Afghan government are denying the allegations of the report, which they have yet to read, claiming the UN is fabricating the charges in order to disrupt the transition of security responsibilities from NATO to Afghan forces.
Afghanistan Interior Minister Bismillah Mohammadi and the head of the intelligence agency, NDS, Rahmatullah Nabil both approved of the UN's investigation, granting free access to prisons across the country. They have both made public statements rejecting the report's findings, claiming they are politically motivated.
Prisoner transfers in Kandahar province were already halted back in July, but another eight detention facilities were added to that list following the report's revelations – in Herat, Khost, Lagman, Kapisa and Takhar, as well as the NDS' Counter-Terrorism prison, known as Department 124.