Three Afghans were killed and three others injured Tuesday over a land dispute in Kabul province's Bagrami district, officials said. The clash occurred when local Afghans accused businessman Haji Mirwais, whose brother is a parliamentarian in the lower house, of stealing the land to build a residential complex.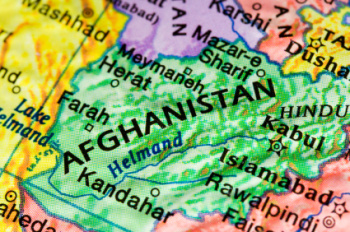 Disputes over the grabbing of land by former warlords and influential figures have become increasingly common in Afghanistan, frequently leading to death and injury. The phenomenon is just one in a long list of plagues resulting from the rampant corruption of the Afghan government.
The tepid beginning to the supposed U.S. withdrawal from the country started off badly enough, but Admiral Mike Mullen said in a press conference just last week that the transition of power from foreign to local forces is not running smoothly due to widespread corruption. "We know that some agencies and institutions vital to transition are infiltrated and subverted by criminal patronage networks," he said, which offer "impunity for criminals who are subverting the state and victimizing the Afghan people."
The war and occupation in Afghanistan is killing and maiming plenty of civilians, but conflicts like Tuesday's land dispute simply add to the destruction. Following the deadly clash between local nomads and Mirwais's guards, a protest emerged in front of the presidential palace in an exercise of rights that Afghans will not be long familiar with given their U.S.-installed and -supported regime.