Four more NATO soldiers died today in Afghanistan in a pair of incidents. The deaths come a day after seven US soldiers were killed across the nation, and brought the overall toll up to 11 in two days, a sign that the ever worsening violence in Afghanistan is reaching new heights.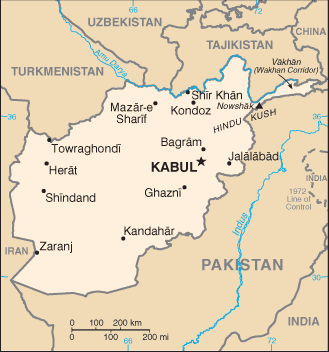 Today a US soldier was killed in a clash in the Afghan west, while a British soldier and two Canadian died in a helicopter crash in the southeast. An investigation into the crash is currently underway.
Yesterday, all seven killed were US soldiers. Four died in a blast in Kunduz Province, two in another blast in Southern Afghanistan, while a seventh died of wounds suffered earlier. The Taliban took credit for the major attack, and also attacked an Afghan Army checkpoint.
The US has launched a massive operation in the Helmand River Valley. They have met with heavy resistance from the Taliban, and a suspicious welcome from the local villagers.