With President Trump's latest deadline for certifying Iranian compliance with the P5+1 nuclear deal coming this week, Iran is warning that another false allegation of non-compliance, despite repeated IAEA confirmations that they are complying, might imperil Iranian cooperation with the IAEA.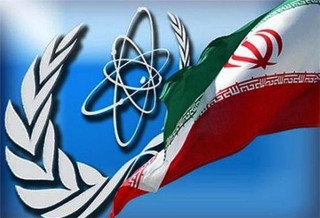 Iranian nuclear chief Ali Akbar Salehi warned the IAEA's chief Amano Yukiya that if the US continues not to meet its commitments to the nuclear deal, Iran might ultimately revise its cooperation with the IAEA as a result.
That's highly speculative, of course, as the other P5+1 members have been talking with Iran about the Trump problem with the nuclear deal, and are expressing openness to try to keep the deal in place without US participation.
Given that, Salehi's warning is likely meant to push the IAEA even harder to emphasize Iran's compliance ahead of, and following, Trump's own declaration on the matter, as Trump is expected to decertify the deal again in hopes of undermining a deal he has long opposed.
Last 5 posts by Jason Ditz