Backed by Shi'ite militias, the Syrian Army has advanced deeper into the Idlib Province in the country's northwest, aiming to reclaim what is the last major rebel-held territory in the country.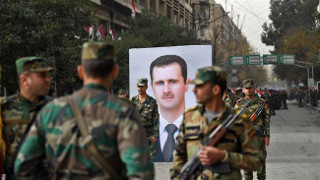 Over the past few days, that's meant the town of Sinjar and three neighboring villages were captured. These are of minor import, but give the forces a route to advance on Abu al-Duhur Air Base.
Abu al-Duhur was lost by he Syrian military back in mid-2015, and while its recovery would probably not mean it would be immediately usable for anything, it would be another major symbolic victory over the various rebels in the region.
Rebels also sustained a loss in the Idlib capital city, where an explosion hit a rebel headquarters, killing at least 23. It's unclear who was responsible for the attack, and there have even been speculations it was a rival rebel group with a car bomb.
Such infighting is not uncommon in Idlib, though doing so during a military offensive seems to particularly put some factions at a substantial disadvantage trying to defend territory.
Last 5 posts by Jason Ditz