Pro-Saudi forces continue to try to advance north this weekend toward the port city of Hodeidah, the last port under the control of the Shi'ite Houthis, and the last source of food, medicine, and other aid for the 15 million people in northern Yemen.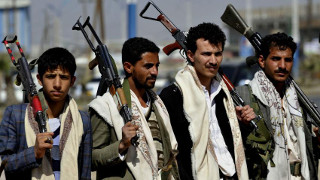 Fighters reported the push as going extremely well against the rebel Houthis, saying they are losing all their main supply routes and on the brink of collapse. Similar predictions of collapse, however, have never panned out.
The latest offensive involved the capture of what was described initially as a "top Houthi fighter and 50 of his men," but which reporters later confirmed included a number of Shi'ite children who were also captured and labeled rebels before being sent for psychological assessment.
Pro-Saudi forces have claimed several gains in the past week, including in Taiz, though reports that they totally cut off main supply lines into the areas appear not to have happened, and fighting continues apace in those areas.
Last 5 posts by Jason Ditz