On Friday, Israel attacked a site south of Damascus. Reports of the strike were reported early in the Israeli press, but subsequently the reports were removed from all Israeli media outlets. Details then were a matter of speculation.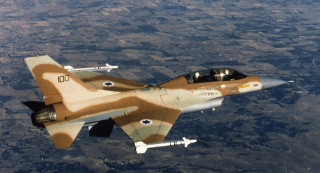 Over the weekend, media outlets across the Arab world have gotten reports out of the area. These reports suggest that Israel did attack Iranian military forces within Syria in the strike, something the Israeli papers had previously reported, claiming 12 Iranians were killed in the attack.
Syria's state media reported the attack targeted one of their military posts near Damascus, though they offered no details on deaths. They did, however, claim two Israeli missiles were intercepted by air defense.
Israel hasn't officially commented on the Friday attack yet, but on Saturday, Prime Minister Benjamin Netanyahu issued a new video threat to Iran, moving that he would never allow Iran to have any military presence within Syria, saying he believes Iran's presence in Syria is meant to destroy Israel.