As the Saudi invasion of Yemen drags on, the opposition is showing growing signs of strain, with the Shi'ite Houthi movement and the followers of former President Ali Abdullah Saleh having been at odds off and on in recent months.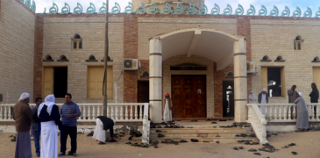 Such skirmishes have often come and gone, but today's looked even more serious, with fighting inside the main mosque compound in the capital city of Sanaa, and four members of the pro-Saleh forces killed.
There's a political rally coming up, and Saleh's officials are accusing the Houthis of trying to occupy part of the mosque compound for use in the rally. Pro-Houthi religious leaders have bee increasingly critical of Saleh.
This was an uncomfortable alliance in the best of times, with Saleh having engaged in a brutal war against the Houthis in the later years of his rule. That he ultimately backed the Houthis at all was more because the Saudis bombed his house when he refused to endorse the invasion.
Last 5 posts by Jason Ditz