Gen. John Nicholson, the top US general in Afghanistan, revealed on Tuesday that US forces will be greatly increasing their involvement in combat in the country next year, and that combat troops will be "at extra risk."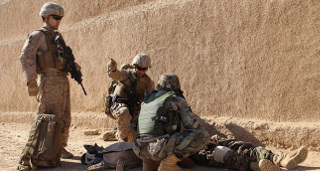 Gen. Nicholson was a little light on details, but said "well over 1,000" US ground troops would be in combat in Afghanistan, embedded at the battalion level with Afghan forces. Nicholson revealed a much smaller number are already in such operations.
Despite being frank about these troops being in combat operations, Nicholson still referred to them as "advisors" in his comments, which is in keeping with the Pentagon's ongoing efforts to try to rebrand the various overseas wars as "advise and assist" missions.
It has long been expected that US ground troops in Afghanistan would be increasingly involved in combat as part of that war's escalation, as they try to curb mounting territory losses to the Taliban in the face of Afghan military struggles to keep up.