Having declared independence on Friday, Catalonia's government says they expect Monday to be a "normal working day" in the new country, with the cabinet intending to show up and do their job as usual.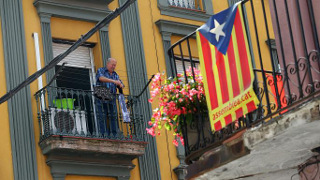 Behind this confidence, a conflict with Spain looms, however, as the Spanish government announced later Friday that they were firing the entire Catalonia government, and are planning to charge many of them with "rebellion."
Which side wins out isn't really clear at this point, as Spain is treating their sacking of the Catalan government as a done-deal, even though Catalans consider themselves to have been independent by that point and not subject to Madrid's rules anymore.
Over the weekend, there have been rallies and counter-rallies, and a lot of talk from officials on both sides presenting themselves as in the right. This means Catalonia's police have two different commanders with wildly different loyalties, and that the region either is a republic that has a government and parliament, or they've lost all autonomy and are totally at the whim of the Spanish premier. Which of these ultimately turns out to be true remains to be seen.
Last 5 posts by Jason Ditz