While the Iraqi military has yet to launch its reportedly planned offensive against the important Kurdish oil hub of Fish-Khabur, that didn't stop Shi'ite militias loyal from the government from trying to push their way into the area.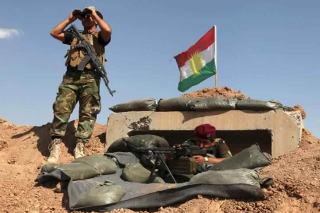 This push led to fights with the Kurdish Peshmerga, and Peshmerga officials say that they ultimately repelled the militias who had entered the area. Iraqi security forces said that the fighting was still ongoing.
Kurdish officials were unclear on which militias were involved, referring to them simply as Popular Mobilization Forces (PMF), the catch-all term for Shi'ite militias used by Iraq's central government. Iraq's military denied any fighting took place, despite Iraqi forces quoted confirming the fighting.
Control of Fish-Khabur would mean control over Iraqi Kurdistan's oil pipeline, as it includes both the measuring station of oil exports, and is the district through which the pipeline crosses into neighboring Turkey.
Last 5 posts by Jason Ditz