Iraq's Supreme Council has issued a warrant for the arrest of Kurdistan Regional Government Vice President Kosrat Rasul on charges of "publicly insulting" the Iraqi military, after he reportedly referred to the Iraqi military forces moving into Kirkuk as "invaders."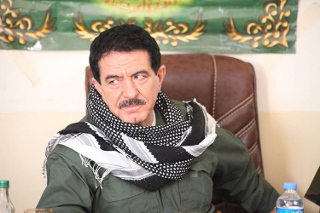 The charge could carry a maximum penalty of seven years in prison. Kurdish President Massoud Barzani condemned the warrant, saying it shows the "ruling mentality in Baghdad" is increasingly hostile to freedom of expression.
Rasul is a top member of the Patriotic Union of Kurdistan party, and a high-ranking Peshmerga commander. In addition to two terms as vice president, he was the Kurdistan Prime Minister from 1993 to 2001.
Rasul commanded Peshmerga forces in taking areas around Kirkuk from ISIS, and vowed everywhere Kurdish blood was spilt would remain in Kurdistan. He was inside Kirkuk earlier this week when Iraqi forces took the city.
Last 5 posts by Jason Ditz