In an interview with a Russian news agency, North Korean Foreign Minister Ri Yong Ho has warned that President Trump's recent threats have "lit the wick of war" between the two nations, and risk a "hail of fire" in response.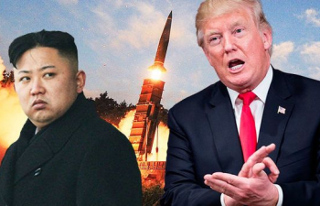 Ri in particular faulted President Trump's comments at the UN General Assembly as a "bellicose and insane statement," warning that North Korea would respond with fire, not with words. In that statement, Trump threatened to "totally destroy" North Korea, one of several times he's made such threats.
Ri added that North Korea has "almost reached the last point on the journey toward our final goal – to achieve a real balance of power with the United States." North Korean leader Kim Jong-un has previously also suggested this is the long term goal.
A balance of power is actually a long-standing North Korean pursuit, as historically they've sought massive conventional retaliatory capabilities to make a US attack too costly. More recently, they've tried to add a nuclear component to that, in the hopes of making their retaliatory capability unthinkably severe, and by that precluding the possibility of a US attack.