Saudi warplanes and Houthi artillery forces traded fire along the northern Yemeni border throughout Monday, with medical officials in the Saada Province reporting at least 13 civilians killed and an unknown number of others wounded.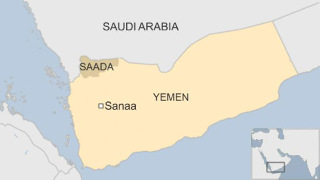 The fighting started with Saudi airstrikes against the Shada District, killing nine civilians near a rebel-held area. The Houthis fired artillery back, but hit a village in the Saudi-held border area, killing four more.
Though this tit-for-tat firing went on for hours, there are so far no reports of any casualties among combatants on either side. Rather, as with a lot of the fighting in Yemen, civilians bore the sole brunt of the strikes.
Saudi airstrikes have killed many thousands of civilians across Yemen since the early 2015 invasion. The UN has been increasingly critical of human rights violations in the course of the war, but Saudi officials have rejected the complaints, and mostly managed to avoid repercussions.
Last 5 posts by Jason Ditz