With Russian regional elections just a month away, Foreign Minister Sergey Lavrov is doing what is seen as virtually obligatory these days, angrily warning other nations not to meddle in the elections. In Lavrov's case, his warning was aimed squarely at the US.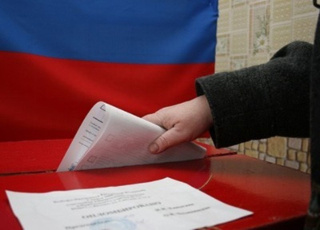 Lavrov's comments came in the context of ongoing expulsions of US diplomats, saying that there were "many episodes" where US diplomats were believed to be involved in illegal activities, and cautioning the local security services to take "appropriate measures" to protect the vote.
Lavrov in particular said that it was "not uncommon" for US Embassy staff to travel around the country to conduct "public inquiries" related to certain candidates in Russian elections, saying the US may not believe they are doing anything wrong, but that it amounts to an intervention in the election process.
He insisted that the Vienna Convention on Diplomatic Relations was very clear that embassy workers weren't supposed to get involved in the nation's election process, and maintained that Russia would hold US diplomats to account for that, advising the US Embassy to simply get rid of anyone they're keeping employed for those sorts of acts.
Last 5 posts by Jason Ditz