The US African Command (Africom) has issued a statement taking credit for an airstrike earlier this week that killed Ali Muhammed Hussein, aka Ali Jabal, a key commander in the al-Shabaab movement who had been active around the Somali capital of Mogadishu.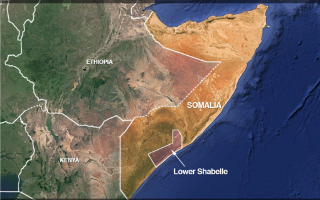 The statement mostly centered on claiming Ali Jabal was responsible for several recent attacks, saying the airstrike that killed him took place near Tortoroow, in the country's south, on Sunday. They insist no civilians were killed in the strike.
This is the latest in a series of US military operations targeting al-Shabaab in recent months, with President Trump having granted commanders broad autonomy to launch strikes against the Islamist faction in the country.
The presence of US forces has, however, also meant putting them in harm's way. Back in May, a US Navy SEAL was slain in a Somalia operation, the first US combat death in the nation since 1993, when the US withdrew from the country.
Last 5 posts by Jason Ditz