Russian Prime Minister Dmitry Medvedev was very critical about President Trump signing the Russia sanctions bill earlier today, saying that the signature proved his administration was "utterly powerless."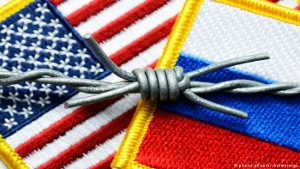 Trump expressed major concerns about the sanctions in his signing statement, and has been critical of the bill early on. After it passed overwhelmingly in the House and Senate, Trump signed it, however, appearing afraid of a veto override vote, and of the controversy that resisting the Russia sanctions bill would bring.
Medvedev said the signing of the bill ended hopes that the US and Russia would see improved relations under President Trump, adding that the bill was tantamount to starting a "full-scale trade war" between the two nations.
Russia's Foreign Ministry also issued a statement condemning the US move as "short-sighted," saying it risked worsening harming global security by moving aggressively on new sanctions against Russia.
Last 5 posts by Jason Ditz