Defense Secretary James Mattis today said he continues to believe that ISIS leader Abu Bakr al-Baghdadi is still alive, and that he will assume Baghdadi is alive until he sees confirmation that the US has killed him.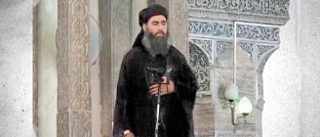 The US, of course, has claimed to have killed Baghdadi several times. His most recent death was at the hands of Russia, which had US officials particularly skeptical. There were multiple "confirmations" that he was likely dead again, though recently the indications have been that he is alive.
The self-proclaimed "caliph" of ISIS is considered an important target primarily for public relations purposes, as his involvement in fighting operations is believed to be limited. Still, with both the US and Russia targeting him, both want to upstage the other by getting there first.
Lack of really good intelligence on ISIS has hindered past attempts to kill him, as reflected by the near certainty officials have displayed several times in the past that he was either killed or mortally wounded in one city, and turns up far away totally unharmed.
Last 5 posts by Jason Ditz