The joint UN-OPCW team charged with investigating a pair of chemical weapons attacks in Syria are facing growing political pressure from myriad different governments wth different interests, according to the team's head, Edmond Mulet.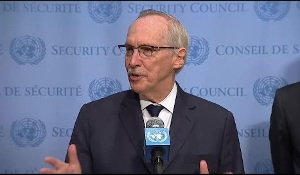 Mulet said that "more than one and probably less than 20" countries have contacted with team, demanding that they alter the nature of their probe and warning that they won't accept the probe's ultimate conclusions unless they are in keeping with a specific vision.
He went on to ask the UN Security Council to "please let us do our work," saying the team needs to maintain independence and impartiality in the investigation. It was this effort to stay impartial that led the initial OPCW teams not to even hazard a guess as to who was responsible for the attacks.
The joint team, however, is empowered to assign blame, and several major nations have very serious interests in seeing that blame thrown in certain directions. The US, for example, would look really bad if the April chemical attack is not pinned on the Syrian government, since they attacked Syria over that incident.
Last 5 posts by Jason Ditz