From military commanders on the Korean Peninsula to President Trump himself, US officials have been united since North Korea's ICBM test with a single narrative, that the US could spring in to action and attack at any moment, and that the fact a war isn't raging on the peninsula at this moment is solely due to the US having chosen not to attack quite yet.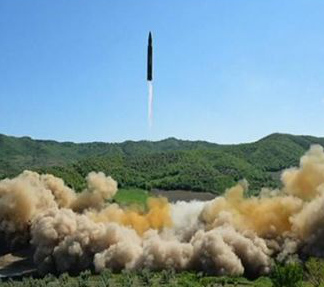 But after a few days of uncharacteristic absence from public statements on the matter, Secretary of Defense James Mattis appears to be taking the opposite position, that the ICBM test doesn't change anything or bring war closer, and that the US is committed to a "diplomatic effort."
It's hard to believe this is even the same administration making such wildly contradictory statements, as Trump has repeatedly excoriated the idea of diplomacy, insisting it's the old, failed policy of the past, and that the US intends to see North Korea dealt with "rapidly," and with "severe things."
Mattis has always given a less hawkish impression on North Korea than the rest of the administration, however, openly admitting this is a war the US doesn't want, and showing an unusual amount of realism about the harm that such a conflict would do to neighboring South Korea.
Still, the big question here is whether Mattis' assessment is representative of American policy, or if he is simply the dissenter amid bellicose statements from everyone else, and wants to get his own position on the record before a calamitous war breaks out.
Last 5 posts by Jason Ditz