Adding to the intrigue surround the blockade of Qatar by Saudi Arabia and several other nations, the Qatari Attorney General Ali Bin Fetais al-Marri is now claiming that the hacking attack that precipitated the diplomatic row that started the whole thing originated in nations involved in the blockade.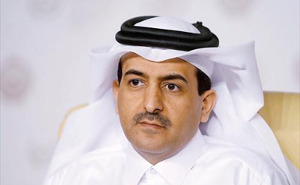 Details are still scant on this claim. Qatar has maintained that a quote from their Emir, which was in Qatar News Agency (QNA) and on their Twitter feed, was a fake news story planted by hackers. Qatar said at the time they weren't sure who was behind it, and US media outlets immediately speculated it was Russia, and Defense Secretary James Mattis embraced that allegation, which has no evidence.
Qatari officials, however, now say they've traced the hacking attack back to a collection of iPhones, and those iPhones were in nations which have subsequently blockaded Qatar during the split, fueling speculation among Qatari officials that the hack was a deliberate attempt to lay the groundwork for the blockade that quickly followed.
The officials say it's too early in the investigation to name the countries involved, but this is adding to a belief, prevalent across the Qatari government, that the blockade is about more than just a couple of news articles, and an effort to move against Qatar over long-standing policy differences.
Last 5 posts by Jason Ditz