Adding to the soaring number of civilian victims of the Iraqi invasion of the ISIS-held city of Mosul, a Thursday night attack against Western Mosul saw Iraqi warplanes bombing a shuttered school, which they insisted they thought was being used as a "bomb factory."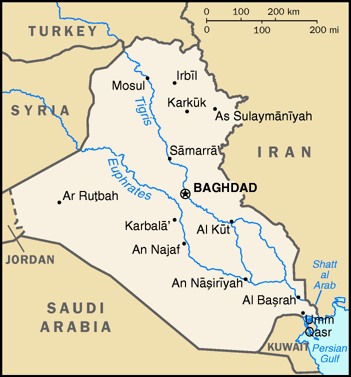 A densely populated city with a lot of displaced civilians and US and Iraqi airstrikes leveling a number of residences, it turned out the school was actually full of civilians, with at least 68 civilians being killed in the attack, including 47 women and children.
ISIS had initially issued a statement blaming the US for the airstrike and the civilian toll, though the Iraqi Army has since admitted to the attack. Iraqi officials did, however, claim the civilian deaths might be the result of ISIS using "human shields" in the area.
68 appears tto be the low-end estimate right now, with Iraqi police saying they've gotten reports that the toll is closer to 80 killed, with scores of others wounded. All indications are that the civilians were hiding in the school in the course of trying to flee the area.
Iraq has claimed significant gains in the fighting around Mosul again today, though all signs are that much of the city's West remains under ISIS control, and that the fighting will continue well past the government's most recent deadline, the end of the month.