In a move officials say is a "strong message" against North Korea, the House today voted 419-1 to pass the Korean Interdiction and Modernization of Sanctions Act. Rep. Thomas Massie (R – KY ) was the lone opponent of the bill.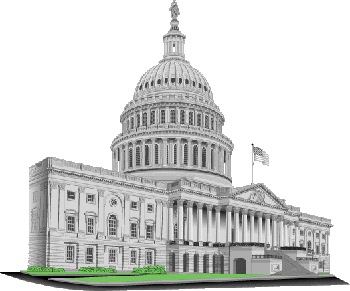 The bill, in practice, does virtually nothing, as the US already bans virtually all commerce with North Korea. Instead, this bill threatens people who "indirectly" do business with North Korea, though again most of them have already been sanctioned long ago, and anyone who uses exported North Korean slaves, which at this point it's not clear that's even a thing.
This may not be a problem anyhow, since the act only goes into effect if the Senate passes a companion bill, and so far one is not even contemplated, let alone introduced  or scheduled to be voted upon. The move appears to be wholly symbolic.
Trump Administration officials have talked up the idea of imposing more sanctions on North Korea in recent weeks, in addition to threatening to unilaterally attack them. Such moves have become increasingly difficult after decades of previous sanctions covered all the good stuff, and in the past few years officials had to settle for bans on selling things like ski equipment to the North Korean government.