Back in late January, President Trump surprised many with a reshuffle of the National Security Council, adding his chief strategist Steve Bannon to the council while removing the Joint Chiefs of Staff chairman and the Director of National Intelligence.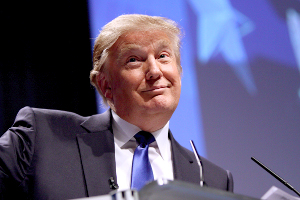 Today, he reversed course, booting Bannon off the council, restoring both of the previously removed posts to the principals committee, and also adding the Secretary of Energy, the CIA Director, and the US Ambassador to the United Nations to the committee.
There were reports of Bannon clashing with National Security Adviser HR McMaster, and the move is seen as a boost for McMaster, as the revision also downgrades the authority of Homeland Security Advisor Tom Bossert, putting him under McMaster's control.
Interestingly, White House officials say that the only reason they put Bannon on the council in the first place was to "keep an eye" on former National Security Adviser Michael Flynn, who resigned  in February, and that Bannon's appointment was always intended to be temporary. Officials added that Bannon never attended a single meeting of the council in his role.
Last 5 posts by Jason Ditz