ISIS infiltrators, wearing police uniforms and driving a police vehicle, infiltrated the Iraqi city of Tikrit overnight, carrying out attacks against a security checkpoint and the home of a police colonel, killing at least 31 people and wounding 42 others, according to hospital officials.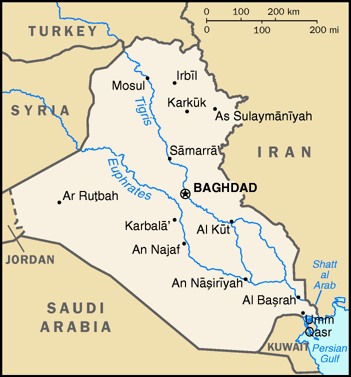 The attackers killed the police colonel and four members of his family in their attack on his home, and overall officials say 14 police were among the slain. Two of the five attackers were surrounded by police at one point and detonated suicide vests in the crowd. The other gunmen were killed in separate clashes.
Though officials have suggested that was likely all of the attackers, they also placed the city under curfew, and locals reported sporadic gunfire well into the morning. ISIS has yet to issue a statement claiming responsibility, though they have attacked Tikrit before.
Such attacks are likely to become more common as ISIS, which once held most of western Iraq, returns to a mostly landless insurgency using more traditional terrorist tactics. The capture of Tikrit by Iraqi forces was one of the first major operations against ISIS in the recent recovery of territory from them.