The Israeli security cabinet today signed off on the creation of a new settlement at Emek Shilo, in the occupied West Bank, a move Prime Minister Benjamin Netanyahu had pledged to make to placate evacuees from the illegal outpost at Amona, which the High Court had ordered evacuated for being built illegally on privately owned Palestinian land.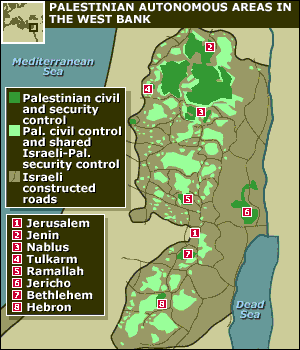 Since then, Israel's parliament has legalized the government seizing privately owned Palestinian land for the creation of or expansion of settlements, which may prove important as indications previously were that the new settlement would also be built at least in part on Palestinian land.
Netanyahu had delayed the move on the new settlement somewhat, trying to get the Trump Administration to sign off on the idea. It appears to have been a successful effort, as US officials told the Israeli press that Trump accepts the new settlement as an "exceptional" case.
PLO officials weren't nearly so upbeat about the move, saying they believe it once again underscores that the Israeli government is more interested in appeasing the settler population than it is trying to negotiate a peace deal with the Palestinians.