Some five months after the Iraqi invasion of Mosul began, the first aid convoys are starting to trickle in, carrying badly needed food and water from cities in southern Iraq. Locals are welcoming these deliveries, to a point.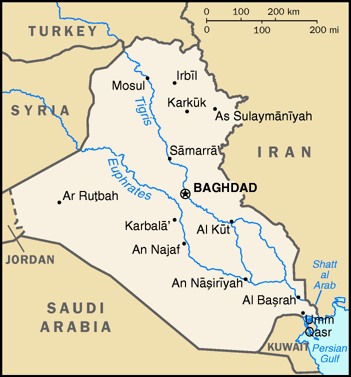 The problem is, the aid trucks are coming under the auspices of the state-run Popular Mobilization Forces, an umbrella group of Shi'ite militias which have been criticized for violent purges against Sunni populations in other cities liberated from ISIS.
While the aid itself is clearly welcome, the trucks are bringing their own armed security along with them, heavily armed Shi'ite militia fighters of the sort the government had previously assured would be kept strictly outside of the Sunni city, the second largest city in Iraq.
There have already been reports in the areas outside the city of armed standoffs between the militia fighters and local police forces, and many local tribal leaders say they believe the aid deliveries are simply a pretext to get the militias into the city in force, and that once there they will repeat the violence seen elsewhere.
In the meantime, Iraqi troops are trying to get more civilians out of West Mosul, as their efforts to advance against ISIS forces on that side of the city have been stalled by fighting in densely populated neighborhoods.
Last 5 posts by Jason Ditz