US District Judge Derrick Kahala Watson from Hawaii has put the kibosh on the latest Trump executive order aiming to impose a travel ban on all travelers from six nations. Watson's ruling said that a key aspect in blocking the ban was the evidence that, despite administration claims to the contrary, the ban was deliberately targeted at people on the basis of religion.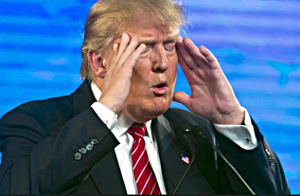 Officials had denied this was the case, but the judge's ruling cited multiple pieces of evidence to the contrary, that this was the next move at the "Muslim ban," citing Trump aide Rudolph Giuliani's comments ahead of the executive order that Trump had asked him to show him how to do "the Muslim ban" right.
This was the second attempt by the Trump Administration on such a travel ban, with the previous one quickly shut down by the court system. This revised version removed Iraq from the banned list, but was otherwise considered largely comparable to the one that already failed.
President Trump expressed outrage about the ruling, calling it "unprecedented judicial overreach." His administration has previously argued that the executive order is a national security matter, and one that judges should not feel themselves free to question in any way.
Last 5 posts by Jason Ditz