According to locals in the Faruq district, an airstrike against the Omar al-Aswad mosque hit the building, killing a significant number of people, including ISIS fighters who were at the mosque at the time, along with a number of civilian bystanders.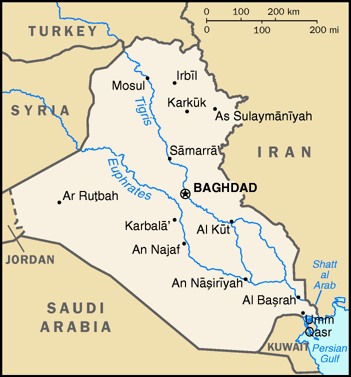 It is unclear who carried out the strike. While the US and its coalition has launched a lot of the strikes against Western Mosul, officials insisted they were unaware of any airstrikes by coalition forces anywhere near the mosque itself.
Iraq's military didn't totally deny that it was their strike, though they didn't confirm it either, saying they target ISIS "wherever they could," but refusing to either confirm or deny if they attacked the mosque, a move which could fuel more sectarian anger in Sunni-dominated Mosul.
Iraq invaded Mosul in October of last year, and successfully took the eastern half of the city after a little over three months of fighting. The first Iraqi troops entered western Mosul over the past week, but so far they have taken little territory.
Last 5 posts by Jason Ditz