According to a village elder in Pakistan's Kurram Agency, an apparent US drone strike was carried out today near the Afghan border, killing two people who were riding on a motorcycle in the area. The identifies of the victims were not known, and Pakistani officials claimed to have no information either.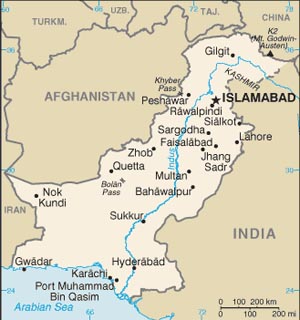 If confirmed, this would be the first US drone strike in Pakistani territory for the Trump Administration, after eight years under Obama during which Pakistan was by far the most targeted such nation in the drone war, killing huge numbers of unidentified "suspects."
US drone strikes were wildly unpopular in Pakistan, fueling a large amount of anti-US sentiment, and resulting in them being seldom-used in the later years of Obama's presidency. Such strikes almost exclusively targeted the Federally Administered Tribal Areas (FATA).
FATA was where a lot of Afghanistan's refugees fled during the 2001 US invasion, and is loosely governed by Pakistan, with large tribes based around extended families holding sway. Some of these tribes are linked closely with Islamist factions, which has resulted in the US treating adult males in FATA territory as suspect just for being there.
Last 5 posts by Jason Ditz