In the early days of Iraq's invasion of Mosul, officials made much of their interest in protecting locals, and indeed the slow progress of the war was blamed several times on them going slow to try to minimize civilian casualties. Yet as the war rages on, civilians are in an increasingly dire situation.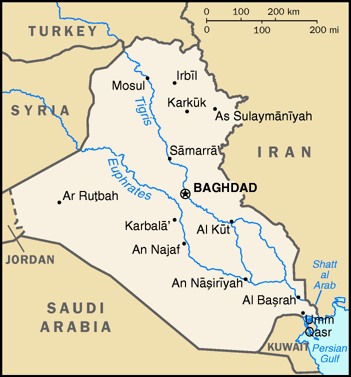 With no serious effort to make arrangements for a huge exodus of refugees, Iraq early made the decision to warn locals not to try to flee Mosul, and that's meant hundreds of thousands of people are still there, and whether in the "liberated" east or the sieged west, they are facing mounting shortages of food and supplies.
With those shortages growing ever worse, and the fighting cutting water and electricity, the UN is warning that the estimated 650,000 Mosul residents left are at "extreme risk," and casualties could quickly mount. Making matters even worse, Iraqi officials are saying they think western Mosul residents are mostly ISIS loyalists, meaning they don't really care what happens to them.
Revenge purges are already being reported in some of the "liberated" villages, with militias and "patriotic" locals blowing up the homes of suspect collaborators, and digging up the corpses of ISIS fighters to desecrate them.
Last 5 posts by Jason Ditz