According to Reuters, the Trump Administration intends to change the Countering Violent Extremism (CVE) program significantly, moving it away from a broad goal of countering all violent ideologies to solely focusing on Islam, renaming it "Countering Islamic Extremism" in the process.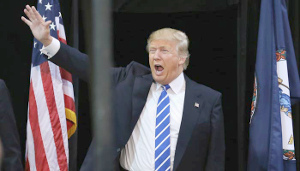 The CVE is one of several "counter-propaganda" efforts the government runs aimed at deterring attacks through educational programs. It of course focuses heavily on ISIS and other Islamist groups as it is, but also puts some effort into countering other extremist groups, like violent white supremacist factions.
Some in the Trump Administration, however, say that the program's big problem is that it isn't explicitly targeting Muslims, and that they believe being more explicit would make it a better deterrent. Others are concerned the move is going to alienate Muslim groups that had previously been working with CVE.
The Lebanese-American organization Leaders Advancing & Helping Communities has already announced it will be declining a $500,000 grant from the program, citing their concerns about the current political climate. Other groups, like Life After Hate, which rehabilitates former neo-Nazis, would be outside of the program's purview if the change goes through.