While the details of exactly what he is proposing remain vague, President Trump is said to be planning to sign an executive order mandating various cabinet secretaries to "beef up" cybersecurity on government meansures, threatening to hold them all "totally accountable" when things go wrong.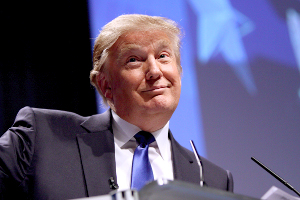 Trump is to order "updates" to IT systems, and to work with private industry to shore up the electricity grid and "critical infrastructure." The executive order was initially reported to be signed Tuesday evening, but this did not actually happen.
Trump presented the hacking of the Democratic National Committee as proof that more effort needed to be made in preventing future cyber-attacks, insisting the Republicans had "a very strong defense system" and that's why they were never successfully hacked.
Such vague orders to do more on cyber-security have been common in recent years in the US, though they do not appear to have had a significant impact on the number of successful cyber-attacks launched, usually following media reports of significant attacks.
Last 5 posts by Jason Ditz