The United States has been invited to next week's Syria peace talks in Astana, Kazakhstan, but not everyone brokering the talks is happy about that fact, with Iranian Foreign Minister Javad Zarif insisting that his nation had nothing to do with the invitation and is opposed to the US participating.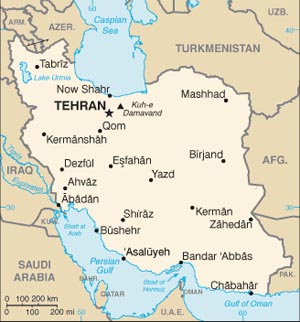 Turkey, Russia, and Iran brokered the ceasefire and the peace talks, and Iran is making much of the fact that they made so much progress without the US involved, with Zarif adding that US support for "terrorist" factions means they should not attend. Turkey and Russia, however, decided to invite the Trump Administration.
US support for factions none of the three brokers particularly like is seen as somewhat softened by the administration change on Friday, with President-elect Donald Trump expected to back away from the long-standing CIA arms smuggling scheme that Obama made a centerpiece of his operations in Syria.
It is interesting, however, that Iran was ultimately unable to block the US invite, as Turkey was able to successfully block not only the Kurdish YPG, but materially all Kurds in Syria from taking part in the talks. This may suggest that while presented as a tripartite effort, Turkey and Russia have more input on the talks.
Last 5 posts by Jason Ditz