Faced with growing pressure to accept the narrative of the US intelligence community, President-elect Donald Trump's Chief of Staff Reince Preibus now says that Trump accepts the conclusion that "in this particular base" of hacking was the fault of the Russian government.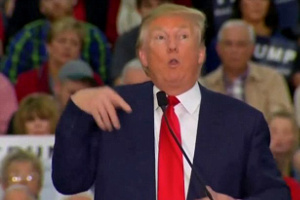 Preibus said Trump accepts Russia was behind intrusions into Democratic Party targets, but did not say if this conclusion included the believe that Russian President Vladimir Putin personally ordered and directed the scheme, which is a central part of the official narrative.
Preibus also said Trump "may take action" over the hacks, though he did not suggest that this in any way changed Trump's hopes of having improved relations with Russia. Other Trump transition team officials say that there was no contradiction between this and Trump's position in recent days.
Intelligence officials were already quoted in the media saying Trump's comments were insufficient, and Senate hawks were pushing Trump to take action to "punish" Russia and back away from improved relations with the country.