As Iraq continues to try to get their military offensive against the ISIS-held city of Mosul going, the Pentagon has announced that the US has doubled the number of advisers embedded with Iraqi forces in the area, saying there are "about 450" advisers now involved in the fight.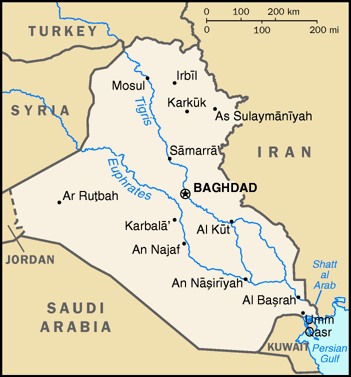 Military spokesman Col. John Dorrian further confirmed that there are an "unspecified," but expanding number of US "advisers" embedded inside the city of Mosul itself, where heavy fighting is constantly ongoing. Iraq claims to have about 60% control over eastern Mosul, the less populace half of the city.
Despite repeated reports out of Mosul portraying the situation as non-stop fighting in the city, Dorrian was quick to reiterate that none of the US troops are technically involved in "direct combat," and are simply deployed into combat areas in support roles.
Which is misleading at best, as was the Pentagon's report that 4,935 US troops are currently in Iraq. The number of troops "officially" in Iraq is a carefully negotiated figure between the US and Iraqi governments, and officials have repeatedly admitted that the US has made a habit of keeping large numbers of troops in Iraq off the books by labeling their deployments as "temporary." Though there is no accurate figure on the total number of US troops in Iraq, most estimates put it around 6,000.
Last 5 posts by Jason Ditz