Speaking on ABC's This Week, President-elect Donald Trump's incoming press secretary Sean Spicer expressed concerns about the Obama Administration's announcement of anti-Russia sanctions and expulsions last week, saying he was concerned the actions were "disproportionate" to what Russia was accused of in the first place.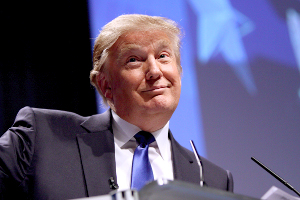 The Obama Administration has accused Russia of hacking attacks against the Democratic Party as an attempt to interfere in the 2016 presidential election, and expelled 35 Russian diplomats, shut down two diplomatic compounds, and imposed a flurry of other sanctions on Russian officials and even some private citizens.
The Trump Administration has expressed serious doubts about the claims, and Obama is under growing pressure to provide some concrete evidence to back the accusations. The absence of such evidence makes a lot of the what and how behind Russia's putative plot highly speculative.
Russian officials have been harshly critical of the Obama Administration for the latest moves, saying they view it as an action of an "embittered" outgoing president. Russia has denied any hacking involvement, and said they don't intend to retaliate, expecting Trump to reverse the measures as soon as he takes office.
The incoming Trump administration seems somewhat split on the matter, however, as while Trump himself was very critical of the sanctions, as was Spicer, John Bolton, who is being considered for a top State Department position, complained Obama didn't impose nearly enough sanctions.
Last 5 posts by Jason Ditz