The latest "insider" attack in Afghanistan was reported today, when a member of one of the state-sponsored militias in the Kunduz Province killed five other militiamen in their sleep at a checkpoint, before looting the weapons and ammunition and disappearing.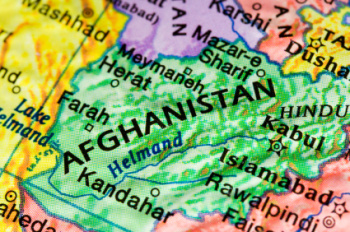 There has been no claim of responsibility for this incident, but oftentimes such attacks are the result of the Taliban sending one of their members into government-funded groups to infiltrate them and to loot their equipment. Such attacks happen surprisingly often.
It wasn't that long ago that the insider attack problem was a major killer of NATO troops in the country as well, though NATO mostly eliminated this by dramatically restricting the amount of contact they have with local forces anywhere in occupied Afghanistan. Since then, the insider attacks are overwhelmingly on Afghan forces.
Afghanistan has long struggled with controlling the militia forces in their country, with many such groups initially propped up by the US as auxiliary forces in the Taliban fight, and many of their leaders becoming extremely powerful warlords. As with the military and police, however, they are always short on recruits, lowering standards and meaning they are easy to infiltrate.