Having arrested and ultimately released an innocent Pakistani refugee over the Berlin Christmas market truck attack earlier this week, German officials are now scrambling to find Anis Amri, the new suspect, a 24-year-old Tunisian who unsuccessfully sought asylum in the country.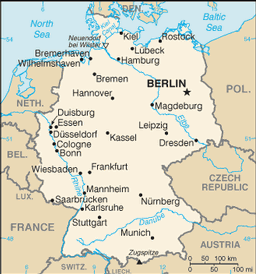 Investigators now say they discovered Amri's wallet in the truck, and they are confident he was responsible. Amri was also said to have been under surveillance by the German government for several months, though they ended that surveillance back in September.
Details of Amri's background are scant, though officials did say that he had "interacted" with a 32-year-old man from Iraq who was accused of recruiting for ISIS. ISIS has claimed that the truck attack was carried out by one of their "soldiers," but it's unclear if that was true.
Berlin prosecutors suggested that they didn't find any evidence of ISIS ties during his previous surveillance, and considered him only a "small-time drug dealer." he is not the subject of an international manhunt, with German officials saying he could be anywhere in the EU by now.
Last 5 posts by Jason Ditz