Iranian President Hassan Rouhani has today announced on state television that he ordered the country's scientists to begin working on the design and production of nuclear-powered marine vessels, presenting the move as something of a retaliation for the US passing the Iran Sanctions Act (ISA).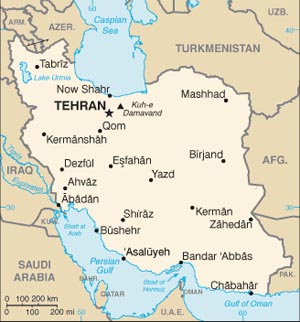 Iran has claimed the ISA to be a violation of the P5+1 nuclear deal, and while it perhaps violates the spirit of the deal, it doesn't actually impose any new sanctions itself, and subsequently doesn't violate the deal, but simply enabled future presidents to do so if they want to.
The retaliation from Iran isn't a violation either, with the White House noting that the Iranian development of nuclear vessels is not a violation of the P5+1 deal either, which prohibits Iran's creation of atomic weapons, not of using nuclear energy for propulsion of military vehicles.
Nuclear-powered ships have been the norm in the fleets of major countries for generations, with early nuclear submarines hitting the water in the 1950s. It's unclear if Iran will follow through on this plan, however, as their navy is geared toward small, coastal defense ships, and not the long-range submarines and hulking leviathans that tend to benefit from nuclear reactors.
Last 5 posts by Jason Ditz