Fresh off of yesterday's hugely controversial vote in Iraq's parliament, which resulted in the nation's Shi'ite militias being formally legalized as a government institution and promised military wages for all their fighters, key Sunni figure Khamis Khanjar is warning against the militias' calls to increase involvement in the Mosul invasion, warning Iraq could split over the issue.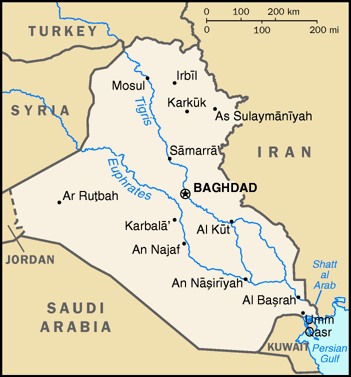 As with the previous invasion in Fallujah, Iraq has promised the militias will remain outside the city in a support role. This promise lasted less than 24 hours after the fall of Fallujah, and with troops bogged down in Mosul, the militias are eager to get a deeper role in this major Sunni city as well.
The Shi'ite militias' tendency to torture and kill Sunnis makes that a no-go, and while Khanjar is hoping his own 3,000-man Sunni militia can pick up the slack after the city's capture, the force isn't likely to be a game-changer during the offensive.
A multi-millionaire business, Khanjar has been backing Sunni politicians and militias since the US occupation. He also has a lobbying force in the US. He has called for a federalized system in Iraq, granting Shi'ites, Kurds, and Sunni Arabs all significant autonomy in their respective regions.