Iraqi counter-terrorism forces have gained some small territorial gains in the northeastern portion of the ISIS-held city of Mosul, an advance which sparked a mass exodus of civilians out of the area. Heavy fighting was reported in the Tahrir District.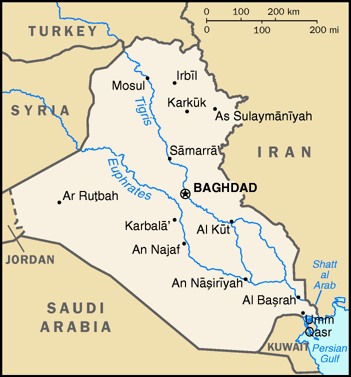 Iraqi officials have said the plan is to take the entire eastern short of the Tigris River, which flows though Mosul, before advancing across the river to contest the rest of the city. The east has some residential districts, but a large portion is also an industrial district that's seen as mostly empty.
ISIS is continuing their strategy of sniper fire to slow the advance of ground troops, punctuated by the occasion suicide car bombing. ISIS has published a new statement vowing to escalate the number of such suicide attacks they will be carrying out.
Indeed, while fighting in previous cities saw ISIS mostly withdrawing when the fighting began to turn against them, Iraqi and US officials have vowed to kill any ISIS fighters attempting to flee Mosul, which has made this a fight to the death for all their forces anyhow, and likely increases the risk of suicide bombings.