Jerusalem Mayor Nir Barkat issued a threat today over the Israeli High Court's order to evacuated the illegal settler outpost of Amona, saying any such evacuation would lead him to begin mass demolition of Palestinian homes in occupied East Jerusalem.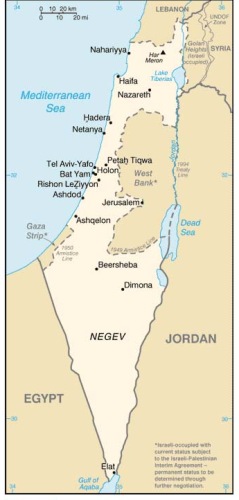 Barkat insisted Amona needs to be immediately legalized, and that if it wasn't, the legal standard for evacuating an illegally built settlement after decades of court battles would leave him no legal alternative but to destroy "hundreds or thousands" of Palestinian homes.
The Beit Hanina neighborhood appears to be the center of the threat, eight kilometers north of Jerusalem itself, but added to Jerusalem's ever-expanding borders in 1980. Ownership of the land there is disputed, and Barkat suggested he would unilaterally accept the Jewish claims of ownership and level a large chunk of the neighborhood.
Even further-right city council member Arye King mocked Barkat's threat as a sign he's a "radical leftist," insisting that a real far-right wouldn't make the threat but would have started destroying the Palestinian homes long ago.
In the meantime, Israeli settlers are seeking the expulsion of 72 Palestinian families from Silwan, also in occupied East Jerusalem, in land the state transferred to a trust. They want to kick the Arabs out of this area and replace them with settlers.
Last 5 posts by Jason Ditz