While the overall military offensive against ISIS in Mosul is going pretty slowly of late, with Iraqi officials attributing ISIS defenses, the fighting south of Mosul appears to be picking up, with Lt. Gen. Raed Shakir Jawdat saying the troops had made gains in central Hammam al-Alil.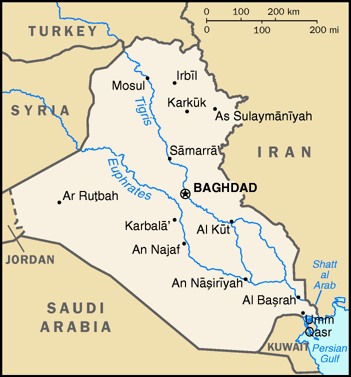 Though gains in the center of that town do not appear to mean fighting in the town is anywhere near over, it does have Iraqi troops even closer to the Mosul airport, which is on the edge of the city. The general reported Iraqi troops are about 4 km from the airport now.
East of Mosul, the offensive appears to have stalled, with officials describing the fighting as house-to-house, and Iraqi military officials reporting they had no choice but to pull back from the front lines, and "devise a new plan" after encountering much heavier resistance than they expected.
That appears to be a recurring theme around Mosul in recent days, with the early offensive mostly overrunning long-empty villages with no real resistance, and Iraqi officials bragging about being ahead of schedule. This clearly wasn't going to last, but officials remain surprised that troops aren't still marching easily through ISIS territory.
Last 5 posts by Jason Ditz