On-again, off-again fighting between Indian and Pakistani forces in Kashmir looks to be spilling over into the diplomatic relationship between the two nations, as Pakistan has announced it will withdraw six staffers from their mission in New Dehli, and threaten to expel a number of Indian diplomats.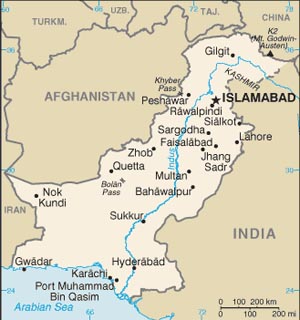 The six staffers withdrawn include at least four diplomats, and Pakistani officials went on to accuse the five Indian diplomats of espionage, naming them in media reports and threatening to expel them from the country outright.
This is a continuation of tit-for-tat expulsions which began last week, with both nations ordering a staffer out of the other's embassy on espionage charges. The tensions are soaring with reports of heavy exchanges of fire in Kashmir over the weekend.
India and Pakistan are never on the best of terms, but seem to get into these dust-ups once in awhile, usually around the Line of Control in Kashmir. The most recent fighting has been ongoing since August, and seems only to be getting worse as time goes on, raising concerns about a full-scale war between the two nuclear powers.