On October 22, US warplanes carried out airstrikes against the village of Fadhiliya, a few kilometers away from the city of Mosul. Two of the strikes hit a civilian house within, killing eight civilians from a single family, including three children.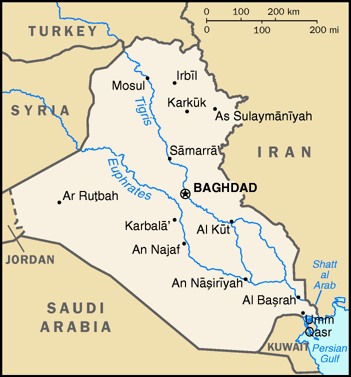 It is unclear why the report of this airstrike is just coming to light now, over a week later, but it marks the first significant civilian casualties in a US airstrike related to the Mosul invasion. A previous incident the day before, initially reported as a US airstrike against a Shi'ite mosque near Kirkuk, is now being reported as likely an attack by the Iraqi Air Force, and not the US.
Pentagon officials confirmed conducting a number of airstrikes against Fadhiliya at the time of the civilian deaths, and say they are conducting "further investigation" to determine all the facts related to the attack. Saying the take the allegations seriously.
As the fighting around Mosul advances into more densely populated areas around the city itself, the concerns are growing that such airstrikes are going to cause a number of civilian casualties. This is doubly true because now Iraq is warning residents of Mosul against fleeing, and the US has announced its intention to carry out airstrikes to prevent "fleeing ISIS" from getting away.
Last 5 posts by Jason Ditz