While the long-standing problem of insider attacks in Afghanistan has been limited somewhat by limiting contact between Afghan troops and American ones, when such contact still happens, 15 years into the occupation, it remains a substantial risk.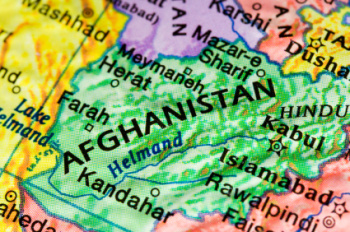 Today, officials reported that an as-yet-unidentified Afghan in uniform attacked US forces at the Camp Morehead training site near Kabul, killing two of them and wounding three others. The gunman was also killed when other international troops returned fire.
Though he was at a military site in military uniform, the Pentagon insisted they weren't totally sure the attacker was a soldier. This has often been claimed in an effort to avoid embarrassing the Afghan military or presenting them as untrustworthy. In practice, however, the Afghan military's recruitment standards are so low that would-be infiltrators tend to sign up through the official channels.
This was the first insider attack against NATO troops since May, when a pair of Romanian soldiers were killed by Afghan army recruits in the Kandahar Province. There have also been substantial numbers of "green on green" attacks, in which an Afghan soldier kills a number of other Afghan soldiers, usually looting military sites and defecting to the Taliban with substantial arms.
Last 5 posts by Jason Ditz