According to reports out of the major city of Mosul, ISIS uncovered a plot by one of its commanders to switch sides during the planned Iraqi invasion and deliver the city to government control in short order. ISIS reportedly caught and executed 58 suspected plotters.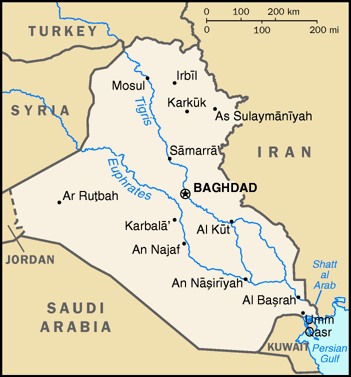 The head plotter was described both as a "commander" and as a key local aide to ISIS leader Abu Bakh al-Baghdadi. The plotters were hiding weapons around the city, and that they intended to dramatically undermine the defense of the city.
US officials declined comment on the matter, but Iraqi officials insisted the uncovered plot proved ISIS was losing support within Mosul, by far its largest city and its last major city inside Iraq. It's unclear exactly how big the plot was, however.
Iraqi officials also appeared to take partial credit for the attempt, claiming the Counter-terrorism Service had succeeded in opening contacts with a number of "operatives" within Mosul. ISIS has been heavily digging in around Mosul, walling in the city, digging moats and tunnels, and setting up booby traps.
Last 5 posts by Jason Ditz