There is as yet no claim of responsibility, but an improvised explosive device planted on a bicycle was detonated today in a crowded marketplace in Afghanistan's northern Jawzjan Province, along the border with Turkmenistan, killing at least six and wounding 35.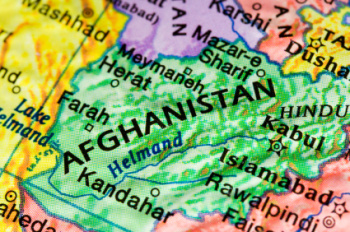 The provincial government says that the attack was carried out by "enemies of the people of Afghanistan," and said the market was frequented by farmers from the surrounding area, with many coming to do their shopping on Monday, when the attack was launched.
The Jawzjan Province has rarely been a target during the protracted US occupation of Afghanistan, far north and with limited strategic value. Still, with the Taliban moving into Kunduz, further to the east, it seems that they may have a renewed interest in the entire north of the country.
Attacks on marketplaces have tended to be a prelude to more protracted operations attempting to establish control of the region, with the idea being that the attack on the market will fuel resentment at the government' s inability to protect the locals.
Last 5 posts by Jason Ditz