In a move US Forces Korea are describing as a "show of force" and which can only be described as a dramatic counter-provocation, the Pentagon has announced it will fly a pair of nuclear-capable bombers over South Korea on Tuesday.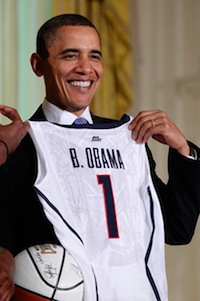 While it's unclear if the bombers will have nuclear arms aboard or not, officials were very clear the overflight is a direct reaction to North Korea's conducting of a nuclear test explosion last week. The US condemned North Korea's move as a "provocation," while South Korea unveiled details of its plan to exterminate the entire city of Pyongyang, North Korea's capital and home of 2.5 million people.
The US overflight was supposed to happen Monday but got pushed back a day by the typhoon. That same typhoon is likely to make it less of a deal for North Korea, whose state media noted their focus right now is on controlling flood damage, which has reportedly killed hundreds.
Pentagon officials also used the recent tensions to reiterate their intentions to deploy missile defense systems into South Korea, though negotiations are still ongoing with the South Korean government on the details of these deployments.
Last 5 posts by Jason Ditz